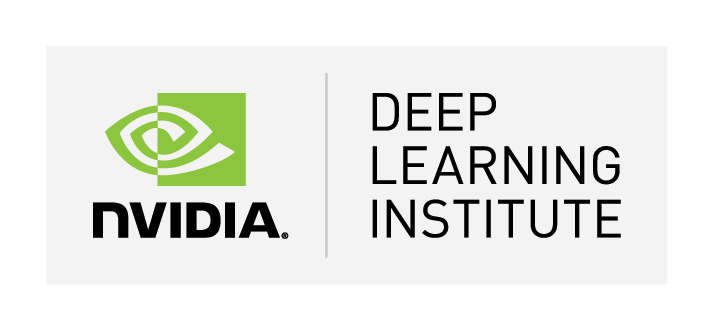 Education and training solutions
to solve the world's greatest challenges
As artificial intelligence (AI) becomes the backbone of industries, upgrading skills is paramount. NVIDIA Deep Learning Institute (DLI) empowers AI professionals, keeping them at the industry's cutting edge.
Advanced Content
Beyond basic AI training, Deep Learning Institute offers courses on advanced neural architectures, current techniques in natural language processing, and generative models. Each module is comprehensive yet immediately applicable.
Hands-on Training
Leveraging NVIDIA's latest GPUs and optimized frameworks, participants enjoy a hands-on experience, replicating real-world scenarios. This training enhances skills across various roles, from developers to network administrators.
Offering NVIDIA DLI to innovative companies
Empowering individuals and organizations alike, NVIDIA Deep Learning Institute (DLI) offers a multifaceted approach to learning, tailored to suit varied needs and schedules.
Self-Paced, Online Courses: NVIDIA offers online courses that can be completed in a day or even a few hours. Select courses are accessible anytime and anywhere with an internet connection.
Instructor-Led Workshops: Organizations can request specialized workshops from NVIDIA DLI, focusing on AI, HPC, and the metaverse. These virtual sessions are facilitated by DLI-certified experts and promote interactive collaboration.
Educator Programs: NVIDIA DLI provides university educators with downloadable course materials and students with free online training. Through the University Ambassador Program, educators can become certified to conduct DLI workshops on campus.
Enterprises and Organizations Solutions: Organizations reach their unique goals and learning needs with the support of a training advisor to design a comprehensive package of trainings.
Completion grants a certificate of competency.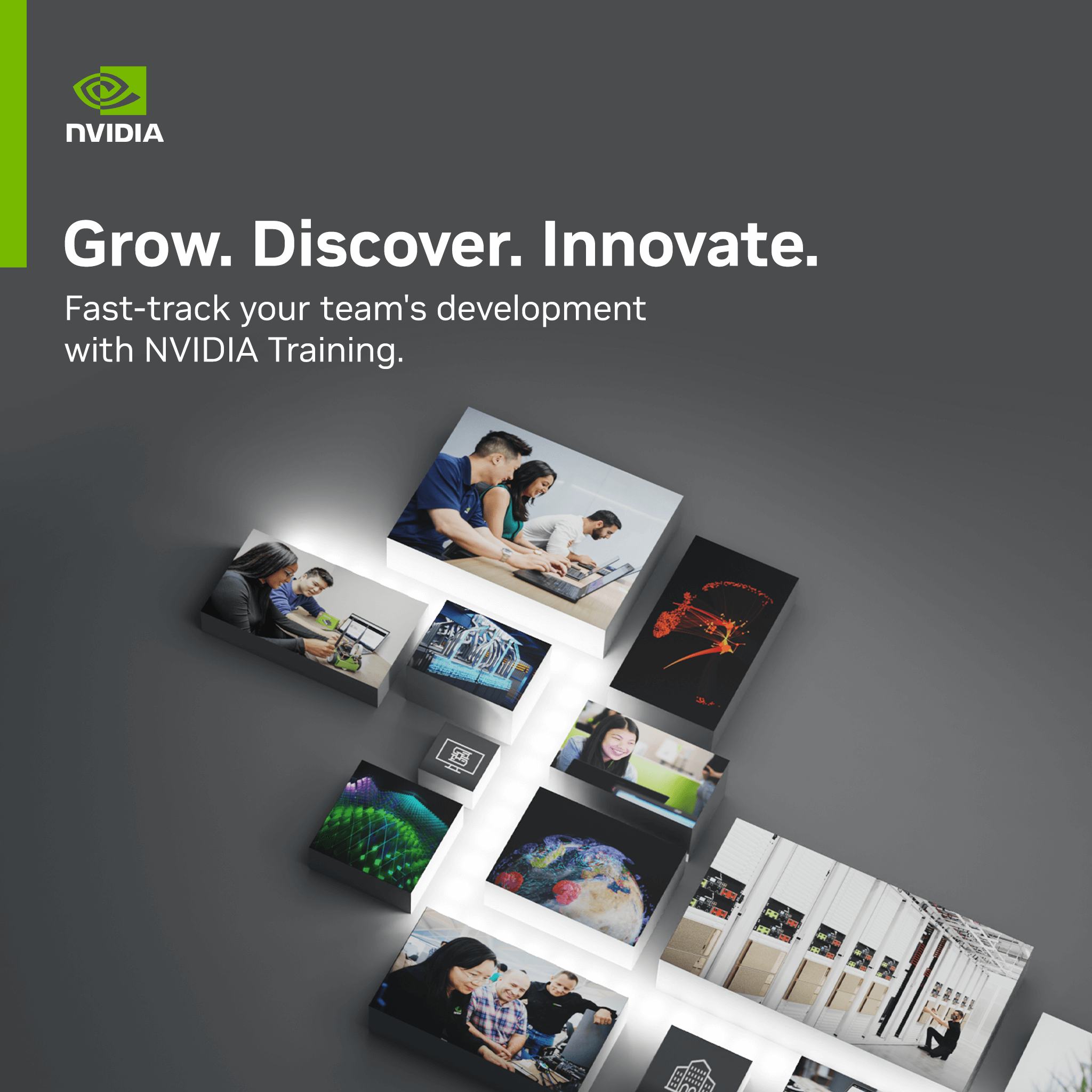 NVIDIA Deep Learning Institute offers flexible purchasing options, allowing to choose from public workshops, specific course durations, or pre-purchased learning credits redeemable across our diverse training offerings:
Public Workshops (2-hours / 1-day)
Course Credits: Short (2-4 hours) / Long (8 hours) online trainings
Learning Credits: the learning credits are a way for a large organization to purchase NVIDIA Training in bulk in advance and then redeem them for any of our products.
As technologies, Deep Learning Institute is evolving. Following GenAI, a lot of new contents will be available in the coming months.
NVIDIA DLI bridges the gap between AI professionals' skills and industry demands. It's more than just training; it's a pathway for professionals to lead their organizations into the AI future. DLI offers specialized content, a hands-on approach, and expertise-driven courses.
To summarize, NVIDIA DLI is advanced training to accelerate AI:
Specialized Content: Advanced AI topics that address current business challenges.
Practical Experience: Access to the latest generation NVIDIA GPUs for hands-on learning.
Supervision by Experts: Courses designed and led by pioneers in the AI industry.
Benefit from our exclusive promotion now !