Driving Computing Success: Q&A with Frédéric Pierre, PNY's EMEA Marketing and Sales Director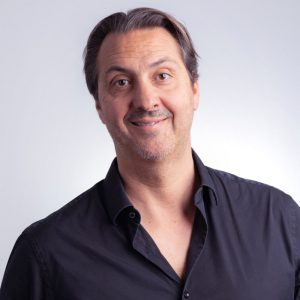 At PNY Technologies, we pride ourselves on offering the most comprehensive B2B and B2C ecosystem in the IT market. Frederic Pierre, Marketing and Sales Director for EMEA, likes to highlight how we tackle the challenges faced by the industry.
What sets us apart at PNY is our diverse range of solutions. From SSDs and computer memory modules to NVIDIA GeForce graphics cards for consumers and NVIDIA RTX graphics cards for businesses, our products are meticulously designed to deliver superior performance, enhanced productivity, and efficient energy usage.
What truly distinguishes us is our ability to cater to different target audiences. We understand the unique needs of creative professionals, gamers, and corporate users with demanding configurations. Our ecosystem is specifically tailored to provide a significant performance boost to their systems.
Furthermore, we are the only provider in the market that offers both graphics cards and complementary SSD and memory modules. We are proud of the recognition we have received, such as being named the Distribution Partner of the Year by the NVIDIA Partner Network, which highlights the quality of our sales service, products, and marketing support.
We closely monitor the trends in the IT market and strive to offer a diverse range of products that cater to various needs, from USB sticks to specialized servers. Our goal is to be a value-added provider, and we prioritize delivering personalized support to our customers. This is exemplified by our upcoming Compo Days European Tour, which showcases our commitment to global reach with a local touch.
With over 30 years of experience, we at PNY Technologies are dedicated to meeting the requirements of different sectors with our innovative solutions. Our extensive product range and unwavering commitment to customer support establish us as leaders in the IT industry.